Upcoming dates of the Intercultural Trainer Academy: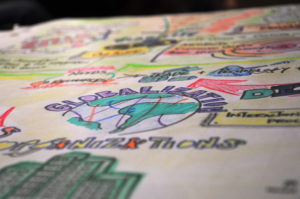 Generally, Intercultural Trainer Academy takes place twice a year!
There is usually one winter academy in the end of January that takes place in Bremen, Germany. In this winter academy we cooperate with the Constructor University.
This year, upon popular request, we have decided to host an additional Academy as an online-format from March 20 – 31, 2023.
Course hours will be Monday – Thursday 09:00 – 12:00 & 14:00 – 18:00 (CET) as well as Friday 09:00 – 12:00 & 13:00 – 15:00 (CET). The registration is open – please view the registration tab.
Then there is usually another face-to-face academy in summer which takes place in Hamburg, Germany.
The next summer Academy takes place from August 14 – 25, 2023, in Hamburg, Germany.