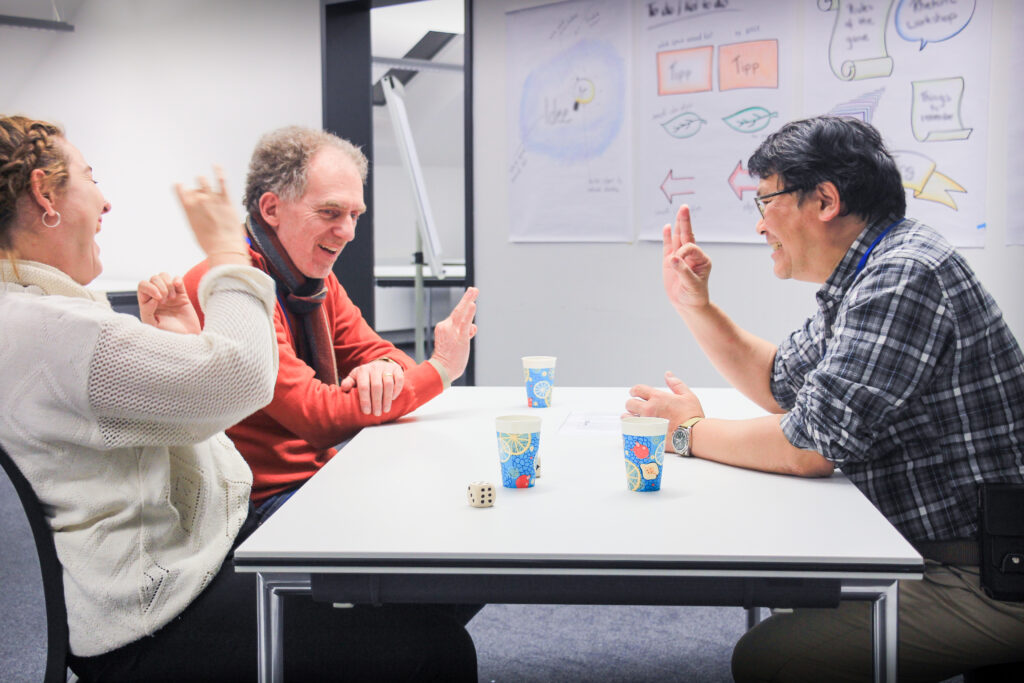 The Intercultural Trainer Academy includes optional social activities.
At every Academy, we start with an intercultural snack night on Monday evening (day 1). We encourage participants to bring along a snack from their country/place of residence to share with each other at our evening get-together. We also celebrated our opening snack night in our virtual edition – while we couldn't share our snacks, we could share stories about our favorite snacks and we found other ways to "spice up" our social gathering.
We also have a farewell party on the evening of day 9 – in both, our face-to-face and virtual academies, previous groups have been very creative to make this a fun event to celebrate our time together.
In addition, we organize excursions on the free weekend for those who would like to explore the city (i.e. Hamburg in summer, Bremen in winter). For our virtual program, we came up with creative ideas to create space and time to connect with each other outside class hours, such as virtual dance parties, game nights, and "open nights" in which you can meet the instructors in Zoom for an informal chat and Q&A.
We will share more detailed information on the optional social program with the participants of each Intercultural Trainer Academy as the event approaches.
At each academy, participants have self-organized additional social activities, such as movie nights or going to a bar or restaurant. If you want to know more information on the city, what to do and where to eat – check our recommendations for Hamburg and Bremen!
---
---
Looks fun? – It is! Register now!
---
---
or sign up for the ITA Newsletter to stay informed about upcoming academies.