Prof. Dr. Ulrich Kühnen
Dr. Kühnen is Professor of Psychology at Jacobs University Bremen and Academic Chair at the Bremen International Graduate School of Social Sciences, BIGSSS. He received his Dr. phil. from TU Berlin in 1998 and his Habilitation from University of Mannheim in 2003. Kühnen is also Principle Investigator and spokesperson of the DFG Research Training Group "Social Dynamics of the Self" and Study Program Chair of the Master of Science in Psychology program at Jacobs University. In his research Dr. Kühnen investigates how culture affects basic functions of the human mind. How does culture shape the way people tend to define the self? How do different kinds of self-construal in turn affect thinking, feeling, and action? Does the subjective meaning of choice differ between cultures? What is the role of religion in interpersonal perception and interaction? Does the Corona pandemic have an impact on the general value orientation in different societies? Kühnen is the author of more than 100 scientific articles and book chapter. In 2015 he published the book "Tierisch kultiviert – Menschliches Verhalten zwischen Kultur und Evolution".
Prof. Annette Gisevius
Annette Gisevius is Head of Training at InterCultur. She facilitates intercultural trainings for various target groups, incl. teachers, faculty members and trainers with a focus on cultural awareness, cultural conflict styles and experiential learning in non-formal adult education. She has been working with corporate clients as well as teams in administration or organization in different realms. Annette also teaches as a Professor at Karlshochschule International University. She carries is a Master degree in Culture Studies from Leuphana University, Germany and a BA from Angelo State University in Texas. Annette Gisevius has worked and lived in Germany, Argentina, Chile, and the USA. She completed a formal education as an "intercultural coach", is a certified administrator for the Intercultural Development Inventory (IDI), the Intercultural Conflict Style Inventory, and the Cultural Detective. She is also a certified trainer of Betzavta and TOP (c) (Technology of participation).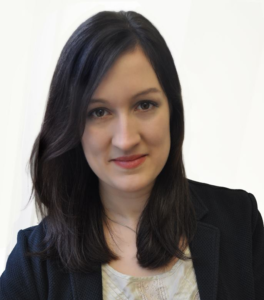 Dr. Nadine Binder
Nadine is an intercultural trainer and project manager at InterCultur, specialized in intercultural communication and intercultural competence development, international teams, and diversity, equity & inclusion (DEI). Besides her work at InterCultur, she is an independent trainer and coach with a focus on personal development, time-/self-management, mental health awareness, and personal leadership. She has received her PhD in psychology from the Bremen International Graduate School of Social Sciences (BIGSSS) for her research on designing and evaluating intercultural competence programs. Nadine has received certifications from the Intercultural Communication Institute (ICI) in the U.S. and other learning organizations, is a trained Co-Active Coach and Senior Facilitator of Personal Leadership. Nadine also serves on the leadership team of the Young Society for Intercultural Education, Training and Research (Young SIETAR) and the World Council on Intercultural and Global Competence.
Lea Schaumann
Lea Schaumann is an intercultural trainer and project manager at InterCultur. She focusses on organizing and implementing (online) trainings on topics such as cultural sensibility, intercultural communications and conflict management. She is expert in online training and course design and manages a project for international virtual youth exchange. Lea holds a BA in Political Science and East Asian Studies from University of Heidelberg and a Masters degree in Chinese Studies from Leiden University, the Netherlands. Throughout her education, she has spend several years living in China and researching alternative education in different contexts. She started her intercultural training career as a volunteer for AFS Germany, where she has gained experiences with a wide range of cultural and age groups. While studying, she lead pioneer project on informal online learning for the European Federation for Intercultural Learning. Today, Lea is chairing the committee for volunteer training of AFS Germany.
---
Guest Trainers
Jeremy Solomons
Jeremy Solomons is an independent intercultural coach, facilitator and trainer, based in Kigali, Rwanda and Austin, Texas. Born, raised and educated in England, he has lived, studied and worked for extended periods in a total of nine countries on four continents. Before going solo, Jeremy worked as a full-time banker, educator and journalist in six multinational organizations, including Citibank, JP Morgan, Reuters News Agency and the World Bank. In the Intercultural Training field, he has been co-designing and -facilitating train-the-intercultural-trainer programs for over 25 years for the Society for Intercultural Education, Training and Research (SIETAR) in the USA; the University of British Columbia in Canada; the University of Lille in France; Young SIETAR in Poland and Spain; and, most recently, the Intercultural Training Academy in Germany.
---
Sherifa Fayez
Sherifa Fayez is National Director of AFS Egypt Intercultural Educational Programs since 2004. She holds a Masters degree in Intercultural Relations from University of the Pacific in California, and an Economics degree from American University in Cairo. Sherifa lives in Egypt and specializes in trainings with focus on intercultural competency targeting different age groups and professionals in Egypt, the Middle East, Africa and the US. Her work as an educator aims at lifting the veil of the pervasive reductionist perspectives on the Middle East and promoting active global citizenship as a practice in everyday settings. Sherifa co-authored Communication Across Cultures With People From the Middle East in the Encyclopedia of Intercultural Competence and teaches courses related to her region  The Arab World: Meaning, Identity, and Discovery at Summer Institute for Intercultural Communication in Portland and in multiple cross cultural organizations in Europe.
---
Steffi Stadelmann
At InterCultur, Steffi is managing, designing, and delivering intercultural training and educational projects with a special focus on intercultural communication, cultural awareness (especially for China), as well as international student and youth exchange projects. She is a certified trainer and her passion for working in the intercultural education field is closely tied to her many years of living and working across Asia. After studying music education and gaining additional qualifications in German as a foreign language and intercultural training, Steffi has worked for the Goethe-Institute in Asia as part of the German Federal Foreign Office' initiative "Schools: Partners for the Future". She has worked closely with local schools in China and Indonesia for many years, was involved in teacher training and coordinated exchange programs between Germany and China.