The next Intercultural Trainer Academy was supposed to take place in Bremen at Jacob's University from January 17 to 28, 2022. Due to the uncertainty about restrictions concerning the ongoing COVID-19 pandemic, we have decided to hold the Academy as a 100% virtual event. We will spread the 10 course days over the period of January 10 through January 26, 2022. Please send us a message through our contact form, if you would like to be informed as soon as registration opens. We will update the course program with more details shortly.

In view of the developments and restrictions regarding the COVID-19 pandemic, we have offered our Intercultural Trainer Academies in 2021 as  virtual Academies.  We have gotten wonderful feedback from participants and are confident to hold another fantastic event in January 2022.
Here are our top 3 reasons for why we love our virtual edition:
We can share our experience and insights into how to deliver powerful, experiential, and interactive online training with you – teaching you the skills necessary to deliver impactful training both online and face-to-face!
Going online means we are activating all of our creativity to design a virtual learning space that is interactive and fun – and that enables us to keep our favorite special elements of the Academy,  such as rounds of practice (for you to practice your skills), optional sessions – e.g. on visualization, and social gatherings and add new things like surprise packages, reflection walks, and more …
We will be able to offer the virtual edition of the Intercultural Trainer Academy at a discounted rate of 1260€ (i.e. 10% off the regular fee of 1.400€ for the face-to-face program) – and you save even more money because you don't have to pay for travel and accommodation!
If you have any questions, do not hesitate to contact us. We hope you are all healthy and well!
In order to be eligible for the program, participants of the Intercultural Trainer Academy must already possess
either practical training skills (trainers, facilitators, teachers, and others with experience in training and facilitating groups)
or theoretical knowledge on intercultural theories (e.g. master students enrolled in university studies related to intercultural communication or graduates of such programs).
If you are unsure about your eligibility for the program, please contact us.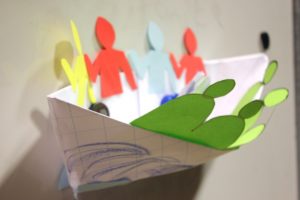 Please visit the pages Program and Course overview for more information.
During the registration process, you will be asked to describe your theoretical knowledge or your experience in delivering training.
The Intercultural Trainer Academy is taught in English and participants will facilitate their practice sessions in English. Thus, advanced working knowledge of English is required for participating in the Intercultural Trainer Academy.
After your registration, we will check your eligibility for the program and will contact you to either confirm your participation or request more information to ensure a good fit.
In case you have difficulties using the form above, you can also access the registration form through this link: https://forms.office.com/r/L0Bpr29Z6t
*Please note: We reserve the right to close registration or put you on the waiting list once the maximum group size has been reached.