Update: The next Intercultural Trainer Academy will take place online (as a virtual Academy) from January 18 to 29, 2021 – and is already fully booked. However, you can still register to be placed on our waiting list (scroll all the way down to start your registration process).
In view of the current developments and restrictions regarding the COVID-19 pandemic, we have decided to offer the upcoming Intercultural Trainer Academy in January 2021 as a virtual Academy.  Here are our top 3 reasons for why we already love our new virtual edition:
We can share our experience and insights into how to deliver powerful, experiential, and interactive online training with you – teaching you the skills necessary to deliver impactful training both online and face-to-face!
Going online means we are activating all of our creativity to design a virtual learning space that is interactive and fun – and that enables us to keep our favorite special elements of the Academy,  such as rounds of practice (for you to practice your skills), optional sessions – e.g. on visualization, and social gatherings and add new things like surprise packages, reflection walks, and more …
We will be able to offer the virtual edition of the Intercultural Trainer Academy at a discounted rate of 950€ – and you won't have to pay for travel and accommodation.
If you have any questions, do not hesitate to contact us. We hope you are all healthy and well!
We also already set a date for the summer edition of the Intercultural Trainer Academy in Hamburg – hoping it will be possible to offer this Academy face-to-face : July 26 to August 6, 2021 in Hamburg, Germany
In order to be eligible for the program, participants of the Intercultural Trainer Academy must already possess
either practical training skills (trainers, facilitators, teachers, and others with experience in training and facilitating groups)
or theoretical knowledge on intercultural theories (e.g. master students enrolled in university studies related to intercultural communication or graduates of such programs).
If you are unsure about your eligibility for the program, please contact us.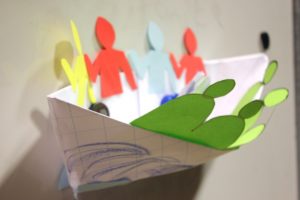 Please visit the pages Program and Course overview for more information.
Upon your registration, you will be asked to describe your theoretical knowledge or your experience in delivering training.
The Intercultural Trainer Academy is taught in English and participants will facilitate their practice sessions in English. Thus, advanced working knowledge of English is required for participating in the Intercultural Trainer Academy.
After your registration, you will receive a confirmation e-mail to the address you indicated in the registration.
This form is currently closed for submissions.
*Please note: We reserve the right to close registration or put you on the waiting list once the maximum group size has been reached.