Registration for the Intercultural Trainer Academy in January 2020 is open (see below) – the Academy is currently all booked. We can only offer spots on the waiting list!
In order to be eligible for the program, participants of the Intercultural Trainer Academy must already possess
either practical training skills (trainers, facilitators, teachers, and others with experience in training and facilitating groups)
or theoretical knowledge on intercultural theories (e.g. master students enrolled in university studies related to intercultural communication or graduates of such programs).
If you are unsure about your eligibility for the program, please contact us.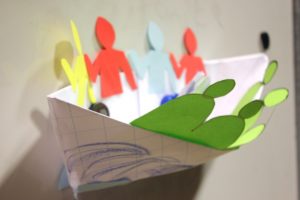 Please visit the pages Program and Course overview for more information.
Upon your registration, you will be asked to describe your theoretical knowledge or your experience in delivering training.
The Intercultural Trainer Academy is taught in English and participants will facilitate their practice sessions in English. Thus, advanced working knowledge of English is required for participating in the Intercultural Trainer Academy.
After your registration, you will receive a confirmation e-mail to the address you indicated in the registration.
*Please note: We reserve the right to close registration for either of the two groups (A: theory track, B: practice track) once the maximum group size has been reached. We also reserve the right to close the registration as soon as our maximum capacity has been reached.