The Intercultural Trainer Academy in August 2020 is cancelled!

In view of the current developments regarding the coronavirus COVID-19 outbreak we have to cancel this summer´s Intercultural Trainer Academy. This decision has not been easy on us, but the health and wellbeing of our participants and trainers are a priority. The dynamics of the situation and decisions by authorities have made this measure necessary.
If you have any questions, don´t hesitate to contact us. We hope you are all healthy and well!
In spite of the situation we would be delighted to welcome you at one of our Trainer Academies in 2021! We have already set the dates (under reservations)! The next dates are as follows:
January 18 to 29, 2021 in Bremen, Germany
July 26 to August 6, 2021 in Bremen, Germany
In order to be eligible for the program, participants of the Intercultural Trainer Academy must already possess
either practical training skills (trainers, facilitators, teachers, and others with experience in training and facilitating groups)
or theoretical knowledge on intercultural theories (e.g. master students enrolled in university studies related to intercultural communication or graduates of such programs).
If you are unsure about your eligibility for the program, please contact us.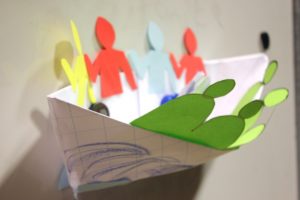 Please visit the pages Program and Course overview for more information.
Upon your registration, you will be asked to describe your theoretical knowledge or your experience in delivering training.
The Intercultural Trainer Academy is taught in English and participants will facilitate their practice sessions in English. Thus, advanced working knowledge of English is required for participating in the Intercultural Trainer Academy.
After your registration, you will receive a confirmation e-mail to the address you indicated in the registration.
*Please note: We reserve the right to close registration once the maximum group size has been reached.