Registration for the Intercultural Trainer Academy in August 2020 remains open!
In view of the current coronavirus COVID-19 outbreak, we would like to inform you about the upcoming Intercultural Trainer Academy. So far we have not cancelled the Academy. But depending on the weeks and months ahead we might have to do so.
However, right now there is no urgent need to decide that. It is still around about five months away. We will of course stay updated on decisions by authorities and contact you in case there are new developments that lead to changes of the program. We'll see how things develop during the next weeks. The registration remains open until further notice.
If you have any questions, don´t hesitate to contact us. We hope you are all healthy and well!
In order to be eligible for the program, participants of the Intercultural Trainer Academy must already possess
either practical training skills (trainers, facilitators, teachers, and others with experience in training and facilitating groups)
or theoretical knowledge on intercultural theories (e.g. master students enrolled in university studies related to intercultural communication or graduates of such programs).
If you are unsure about your eligibility for the program, please contact us.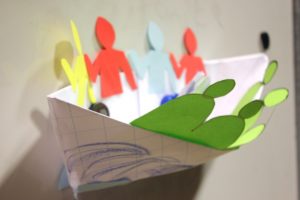 Please visit the pages Program and Course overview for more information.
Upon your registration, you will be asked to describe your theoretical knowledge or your experience in delivering training.
The Intercultural Trainer Academy is taught in English and participants will facilitate their practice sessions in English. Thus, advanced working knowledge of English is required for participating in the Intercultural Trainer Academy.
After your registration, you will receive a confirmation e-mail to the address you indicated in the registration.
*Please note: We reserve the right to close registration once the maximum group size has been reached.